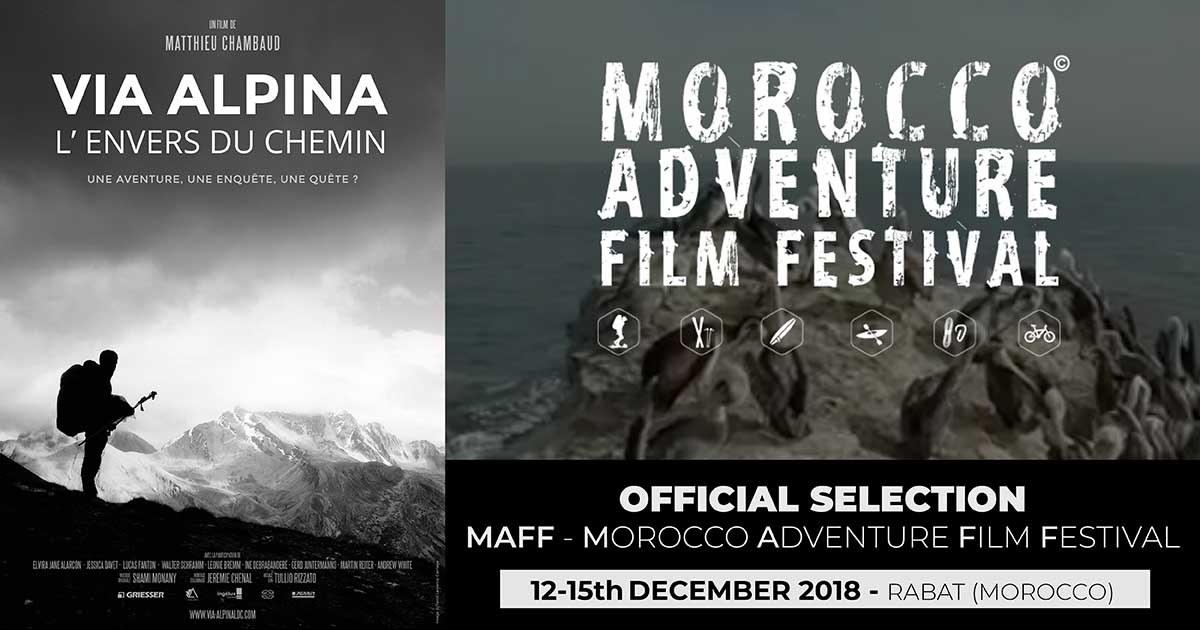 The movie VIA ALPINA – Beyond the trail i
s selected for the 2018 edition of the festival Morocco Adventure Film festival to be held in Rabat (Morocco) from 12 to 15 December 2018. The director Matthieu Chambaud will be present to discuss with the public.
The Maff ??
It's a Festival of Adventure Movies and Travels ! The festival's organizing team considers that the experience of a film festival is a little different from a simple cinema screening. More than 50 films are presented. The screenings take place in different places, and gather fans of travel, nature and sport, around a unique theme. You have the opportunity to attend one or more films, or to live the entire MAFF adventure. The detailed program of the event is available on official festival website.
News of the festival are to follow on the facebook page: https://www.facebook.com/moroccoadventurefilmfestival/